WE ARE HIRING
UK-BASED HEALTH PROFESSIONALS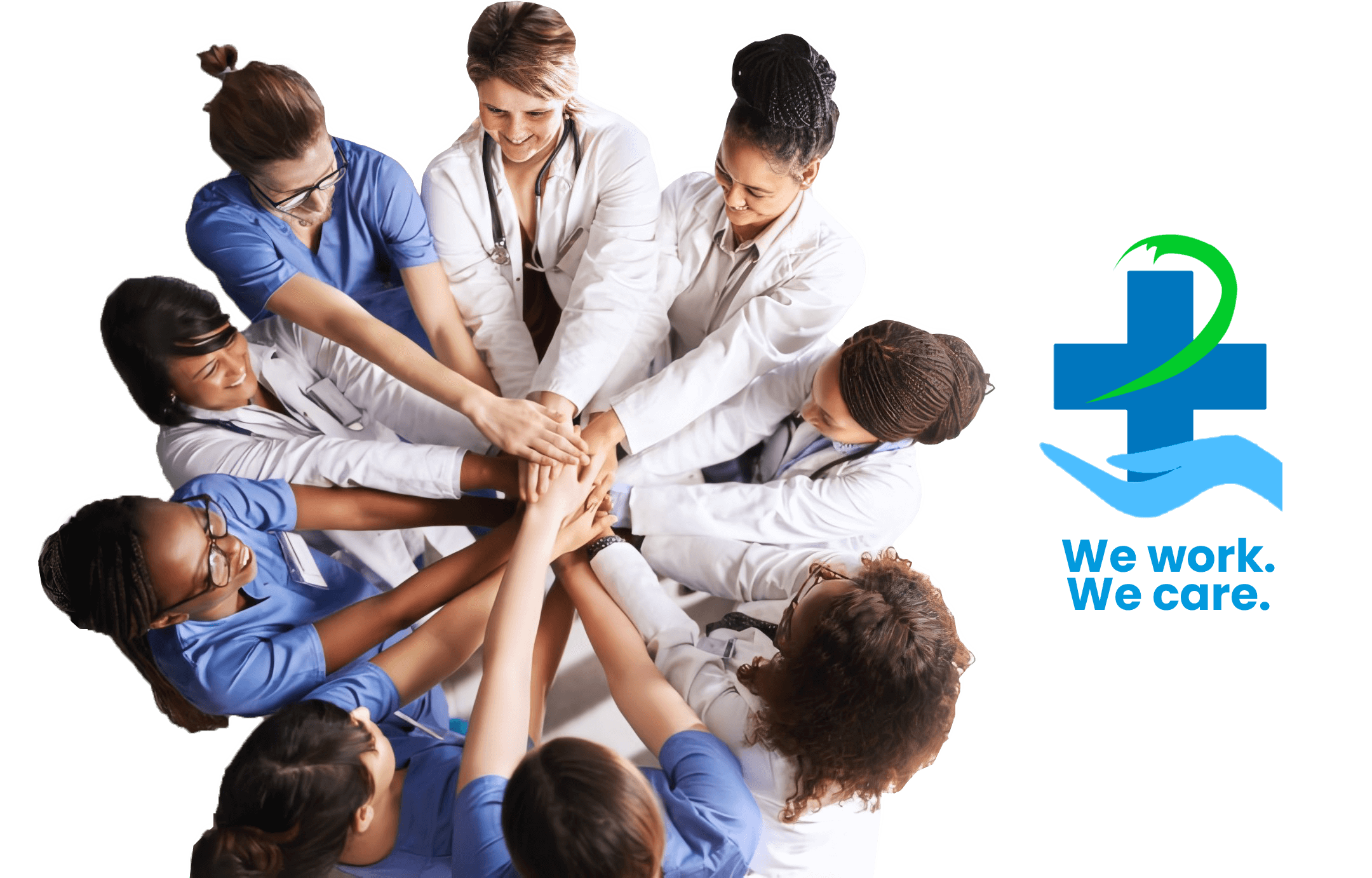 Comfort Healthcare Services UK LTD
WHAT OUR CLIENTS SAY
"Your company, Comfort Healthcare had been a big part of our department
to meet our demands. This company was the first agency we used in theatres.
On behalf of our managers, I can confirm that we are satisfied and still
looking forward to be working with you for more years to come.
All staff you send to us are efficient, helpful, flexible and
already a part of our team. Thank you."
"An excellent agency, leading from the front as an outstanding clinical practitioner. Always prepared to go the extra mile and the team are highly professional and capable."
"Your service is fantastic. I can't fault it. Your response time is great, and the staff are very good!! I feel confident when I send out shift requests to you that they will be filled normally the same day. Thank you so much Comfort!"
WHAT OUR STAFF SAY
"I have been working with Comfort Healthcare for the past two years
and have always been completely satisfied.
They do an excellent job,
always punctual,
provide the right balance of professionalism, support
and service to suit our needs.
Would thoroughly recommend to friends
and colleagues.
All staff are brilliant! Thank you!"
Daniella Angelova
- UK Registered Nurse

"Comfort Healthcare is an amazing agency partnering with private and public hospitals across the UK. I heard about them last year and since I joined I received outstanding support. Great work experience, attractive rates, good communication and care for their staff members. I would definitely recommend if considering to join."
Vanessa Aceto
- UK Registered Nurse

"I am really satisfied with the service. The pay rate is good and they take into consideration what we ask for such as distance and availability. I have recommended a few now. Overall it's a good agency."
John Mulenje
- UK Registered Nurse

"I really recommend Comfort Healthcare Agency. I am extremely satisfied with their work and services provided to me and I always feel like I'm a priority! It is very easy and efficient to register to them and I love recommending the agency to my colleagues."
Wadzinayi Mudondo
- UK Registered Nurse

"I have been with Comfort Healthcare for over 4 years and I have never been let down. Excellent communication with staff available 24/7 for any queries! Very efficient in booking and looking after agency staff. Unequalled service! Highly recommended!"
Dinah Baluyot
- UK Registered Nurse

"I am very satisfied with the agency. They offer 24-hour support, as there is always someone on the other side to respond easily. They are all very responsible due to their promptness of response and no unnecessary shift canceling."
Daniel Sikuku
- UK Registered Nurse

"I 100% recommend Comfort Healthcare Agency!!! The agency is very reliable and they are highly organized. They also really have a good pay rate and communicates well with me and the rest of the staff."
Vanessa Aceto
- UK Registered Nurse

"I am really satisfied with the services of Comfort Healthcare as they look after their staff really well. I highly recommend them for various reasons: helpful staff, great communication, wide coverage of hospitals, and easy booking. The best thing I like about them is they look after me really well by giving me options of which hospital area of work is near to my current location. They also have excellent pay rates and great shifting patterns."
Rogelio Albano
- SFA UK Registered Nurse

"I'm very impressed with Comfort Healthcare agency. Fantastic and dedicated team."
Bindu Shebi
- UK Registered Nurse

"Comfort healthcare is a very professional, efficient agency and communication is excellent . I have been recommending you to my colleagues. Thank you"
NIRENJINI PILLAY
- Agency Scrub Nurse

"I would definitely recommend CHS to my colleagues because the team is very responsive to all my queries and concerns. They always guide and assist nurses in achieving tasks or completing requirements/competencies. Everyone is kind, approachable and professional in their role."
Maria Bumiltac
- UK Recovery Nurse